Guidelines
The UVM FabLab offers the use of its 3D printers to help students rapidly prototype small parts that would otherwise be difficult to manufacture or acquire. We are happy to help you if you have a part that fits this description, but please remember that the FabLab is to be used for school-related projects only, and that, like any manufacturing process, 3D printing has some physical and cost limitations. The following guidelines will help you determine whether your design is suitable to print in the Fab Lab:
Your part must not be too small:

If features are smaller than the printer's resolution, they will not print reliably

Your part must not be too big:

It should not use too much material or print time
It must fit within the dimensions of the printer

Your part must be structurally suitable for printing:

The part must not be too delicate or have large unsupported or overhanging sections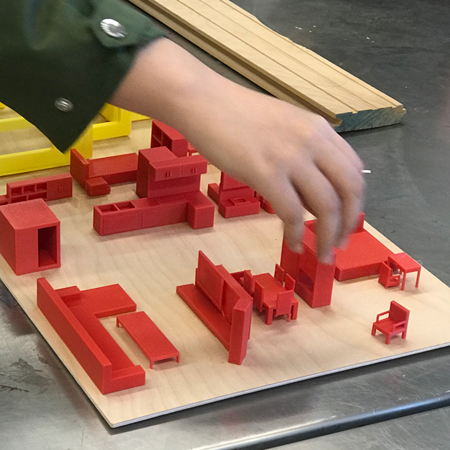 Please keep in mind that 3D printed parts are not free! The Dimension Elite costs over $6 a cubic inch to print. The Fab Lab is willing to sponsor each project on the machine to a certain extent, depending on part volume. Beyond a single print, students and faculty must pay the College of Engineering and Mathematical Sciences for the material used.
Professional manufacturing options are available on and off campus. If you have a print job that is too large or time-consuming for the Fab Lab's capabilities – for example, if you need a large number of parts made – this may be a better option. One example is Shapeways
If there is a well-founded reason this part must be 3D printed in the Fab Lab, such as extreme time constraints or lack of other options, please let us know. If your part is rejected for any of the reasons above, you are always welcome to modify the part and resubmit it for review.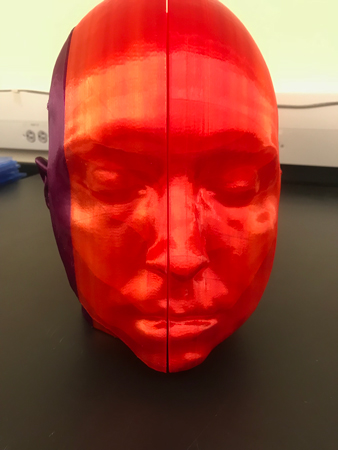 Equipment:
Stratasys Dimension Elite (1)
MakerBot Replicators (4)
Zeus (1)
RepRap (1)