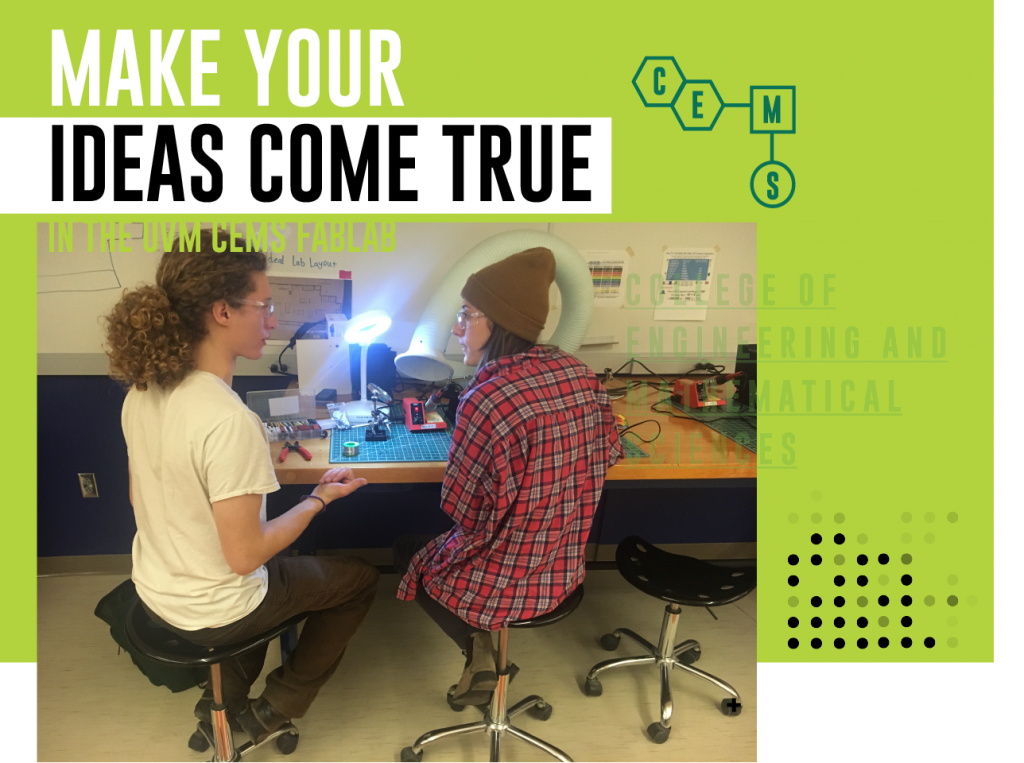 We are delighted to offer drop-in soldering lessons and a new series of workshops for the UVM community. Students, faculty and staff are invited to participate.  We have four different programs running from now and the last day of classes, December 7, 2017.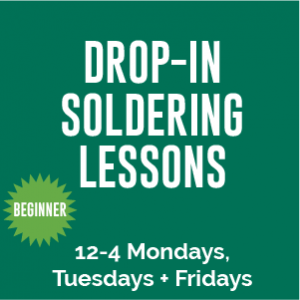 On Mondays, Tuesdays and Fridays between noon-4pm we invite you to drop in for a soldering lesson. We'll have kits available and our FabLab technicians (Fabbers) are enthusiastic about sharing this skill. This is for those who have never soldered before and beginners who want more practice.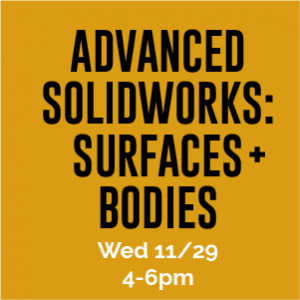 Our only advanced course this year, this workshop is meant for CEMS students who have taken Solidworks and want to learn advanced techniques. If this sounds cool to you join us for Advanced Solidworks: Surfaces and Bodies on Wednesday, November 11 4-6pm.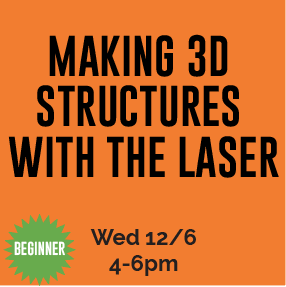 Our laser engraver is a popular machine! In this workshop we'll explore creating 3D structures from laser cut objects using intuitive free online software. Join us for Making 3D Structures with the Laser, Wednesday December 6 from 4-6pm.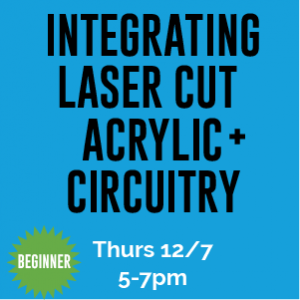 In this program you'll get a chance to use our laser and learn a bit of simple circuitry, too. It's an opportunity to be innovative with acrylic cut on the laser and simple circuitry.  We're excited to see what  you create in Integrating Laser Cut Acrylic and Circuits on Thursday, December 7 from 5-7pm.