An incubator for ideas and a place to engage people's imaginations, the UVM FabLab makes rapid-prototyping tools available to UVM students and faculty. The lab provides the opportunity for interaction in developing and testing innovative products and designs. We encourage projects that support research, innovation and creativity, and student work that is supported by coursework and professors.
The UVM FabLab is funded by the Dean's Office of the College of Engineering and Mathematical Sciences.
In 2015 we received new lab furniture and work stations thanks to a generous donation from Production Basics, Inc.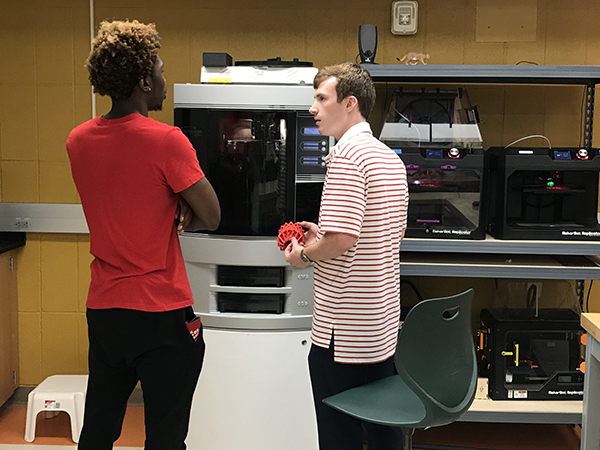 For CEMS and Studio Art Students:
The bookstore has the following FabLab supplies:
Uprint PLA filament
Wood
Cardboard
Students should contact a FabLab Staff member before purchasing material (to make sure their project really needs it) and then bring their receipt with them when they drop off the material.
Stop by during our staffed hours and fill out a ticket; we will review the file with you and attempt to diagnose any foreseeable issues.
You'll have to fill in your contact information and some details about the part you are printing, for example:
Which machine is needed for your project?
Is this for a class or SEED project?
Are there any special instructions for making this part?
Email the file to us at fablab@uvm.edu.
In your email with the attached file, please include:
First & Last name
Email address
NetID (not the 95#)
Class number (ex. ARTS 144)
Instructor last name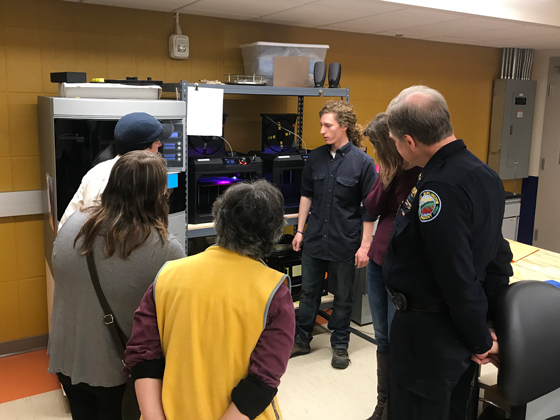 For CEMS Faculty:
Please review our SOP for Class Assignments for guidelines on how to work with the FabLab and the machines we have available. We would love to present to your class! To arrange a class presentation covering how to work with the FabLab and the resources we have available, contact us at fablab@uvm.edu.
For UVM Students and Faculty outside of CEMS and Studio Art:
Please send a note with a description of your project to fablab@uvm.edu.
We look forward to hearing from you!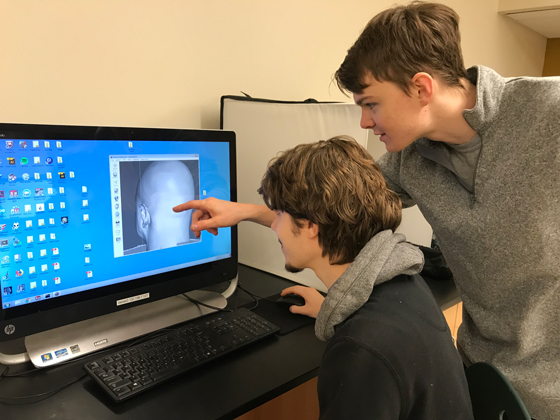 Equipment on site includes:
CAD/CAM software
3D Printing
Laser Cutting and Engraving
Solder Station
Limited selection of fabrication tools