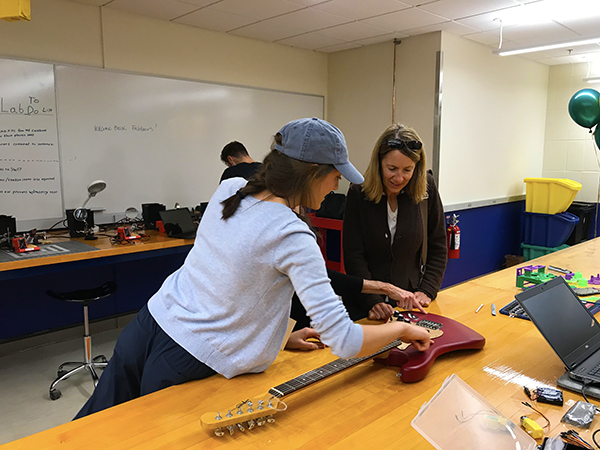 The UVM Community is welcome to visit anytime during our open hours. Those outside of UVM should contact us at fablab@uvm.edu to set up a tour.
The FabLab has changed its system for submitting tickets for projects. Please come into the lab during open hours and create a ticket with a FabLab employee. We will review the file with you and diagnose potential issues with the file. We look forward to seeing you soon!
You'll have to fill in your contact information and some details about the part you are printing, for example:
Which machine is needed for your project?
Is this for a class or SEED project?
Are there any special instructions for making this part?
Email the file to us at fablab@uvm.edu.
In your email with the attached file, please include:
First & Last name
Email address
NetID (not the 95#)
Class number (ex. CS 121)
Instructor last name
Acceptable file formats:
For the laser cutter: .pdf, .dxf, or .dwg
For laser engraving: .pdf, .dxf, .jpg, or Adobe Illustrator
For 3D printing: .stl