By: Jenna Findlay
Prosthetic hands have been 3D printed, regardless of age, to aid in everyday lifestyles of those who need it. While they won't have quite as much function as a living arm, The Unlimbited Arm is both lightweight and functional to help with day to day activities for people missing a portion of their arm such as holding a glass of water to riding a bike. To print the hand we print each piece separately using the Fab Lab's very own Makerbots and assemble the arm using fishing line as the tendons and padding for comfort with Velcro to complete the attachment. When printing hands, one would begin by taking the measurements of their arm that will be fitted with the 3D printed replacement in order to accurately fit the arm onto themselves and adjust comfortably.
For this particular arm, I printed the suggested sizing values on one of our Makerbot printer using PLA with the color of my choice. In order to attach the tricep jig onto the tricep cuff, we boil the cuff and lay it on top of the tricep jig in order to fit it on as accurately as possible.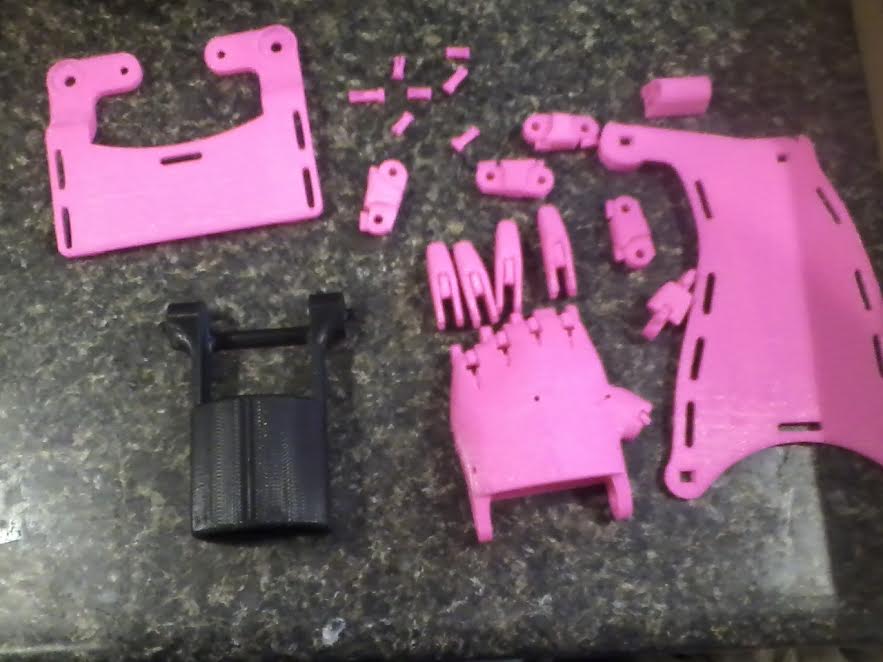 Team Unlimbited has been developing and improving these arms for countless people in order to help give them function back for a low-cost but "handy" device. Seeing children receive these arms is incredible because they are given back something that most people take for granted, the simple function of a second arm.