FabLab Open House!
Fabrication Laboratory Open House and Demonstration
Saturday, September 30, 11:00 a.m. to 1:00 p.m. | Votey Hall, 2nd Floor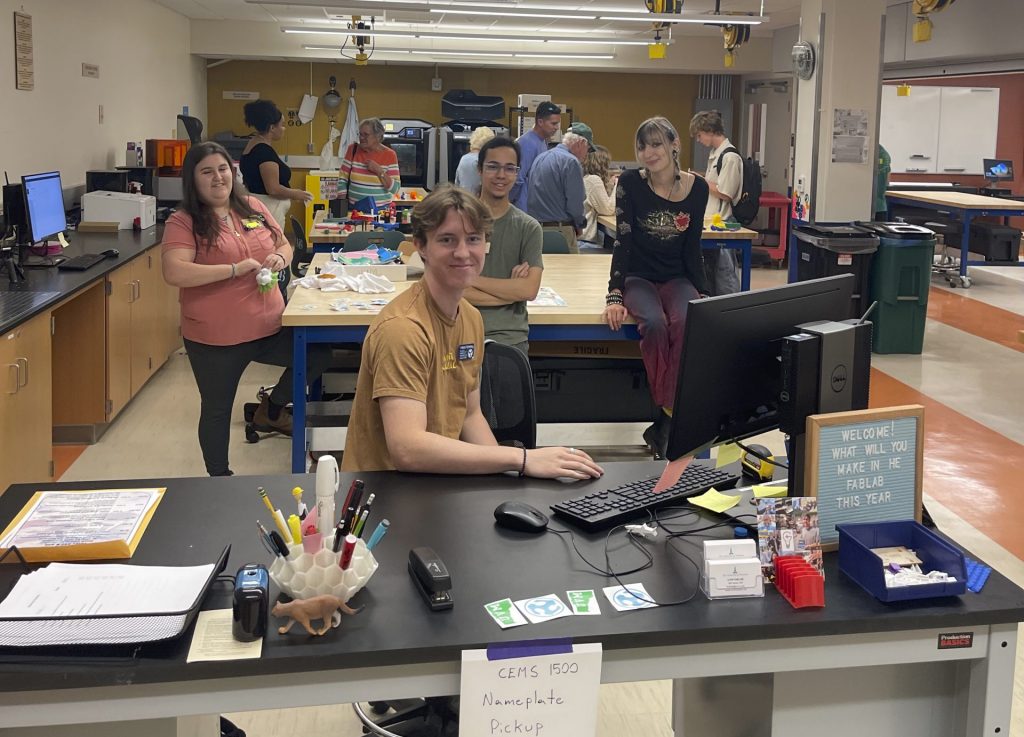 Discover creation and design through use of the UVM Fabrication Lab's cutting-edge technology. An open house and demonstration for UVM weekend of the laser cutting and 3D printing resources available to UVM students, faculty, and staff year-round. Connect with the students and professors who tackle hands-on projects with a wide-reaching variety of purposes.
Thanks to everyone who came out!