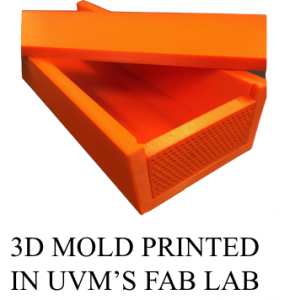 Bamboo is an appealing material for many purposes and worldwide because it is reliable, inexpensive and grows rapidly in varied conditions. As a 2015 Barrett Scholar undergraduate Civil Engineering major Sara Dorr created unique molds using the FabLab's 3d printers that mimic the internal patterns bamboo fiber. These molds provided opportunities to experiment with novel distributions of materials like carbon fiber. The potential outcome is newly engineered composites that can be used to optimize lightweight energy harvesting structures such as wind turbines.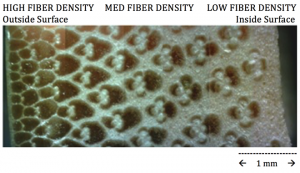 In bamboo there is a higher density of structural fibers near the stronger exterior surface; this density gradually decreases in fiber concentration moving inward and away from the exterior. This graded pattern is considered to be the critical contributor to bamboo's remarkable strength in resisting lateral wind loads.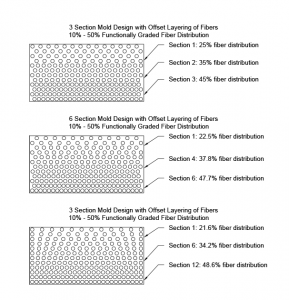 As a Barrett Scholar Sara's research was advised by Professor Ting Tan. Learn more about Professor Tan's research.
Diagrams by Sara Dorr. Photo of Sara by Cam C Ruffle-Deignan.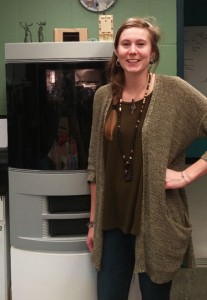 Post submitted by Cam C Ruffle-Deignan.