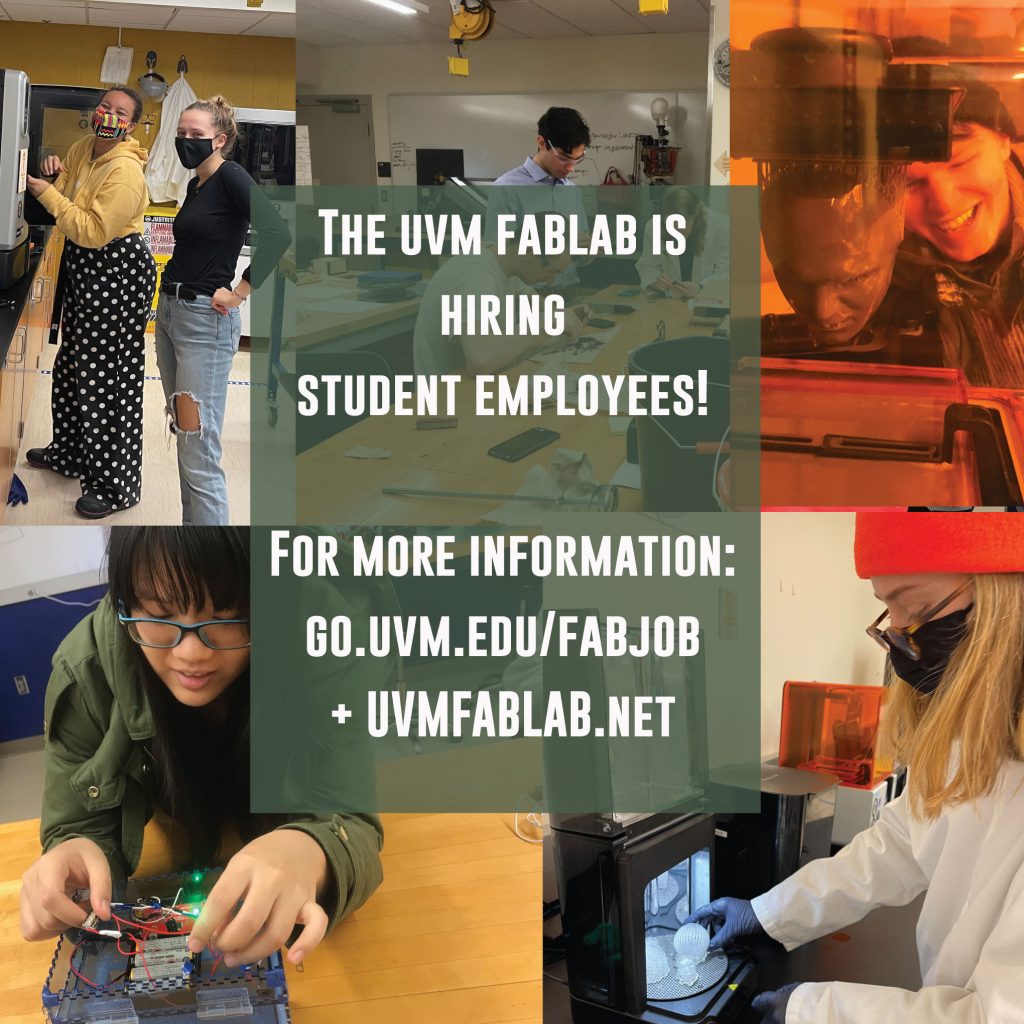 The full job description is here.
Please include a cover letter and let us know why you want to work in the lab. We will only consider candidates who provide cover letters.
Mechanical engineers with junior standing are highly encouraged to apply.
We're looking for students with technical skills and who like to help and work with other people.
We provide a lot of training so you don't have to know our equipment to be considered. Ideally you have taken a machining class in high school or at the university.

BIPOC, LGBTQ, female and eligible international students are encouraged to apply.